`Intiñahui` ist als einer der 20 aus den internationalen Einreichungen ausgewählten Filme
in der International Competition Filme der Short Film Section des größten jährlichen indischen Film Events.

Auf offizielle Einladung des 39th International Film Festival of India war Klaus Schrefler November/Dezember 2008
in Panaji, Goa, Indien, um das Filmwerk persönlich zu repräsentieren.
In the true tradition of `Vasudhaiva Kutumbakam (The Whole World is One Family) adopted as the motto of the festival since 1975, the 39th International Film Festival of India, IFFI Goa 2008 (22nd Nov to 2nd Dec) rolls out the red carpet, as the State of Goa gears up to celebrate the movies in the true spirit of world class entertainment.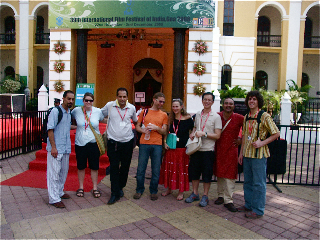 © Gabriele Brennen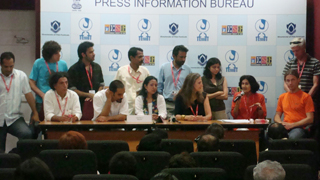 © ESG